Adam de Paor-Evans, University of Plymouth
De La Soul is one of the most significant and iconic groups in the history of hip hop. Comprising three members, Trugoy The Dove, Posdnous and Maseo, De La Soul worked together for 35 years releasing innovative music, touring and collaborating with artists from a range of genres until Trugoy's death in February 2023.
Since their debut album Three Feet High And Rising in 1989, De La Soul have been challenging and changing the sound of hip hop. While they tipped their hat at the genre's roots, they pushed hip hop's boundaries by using a range of unusual samples and production techniques.
---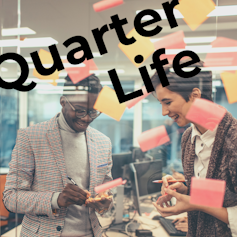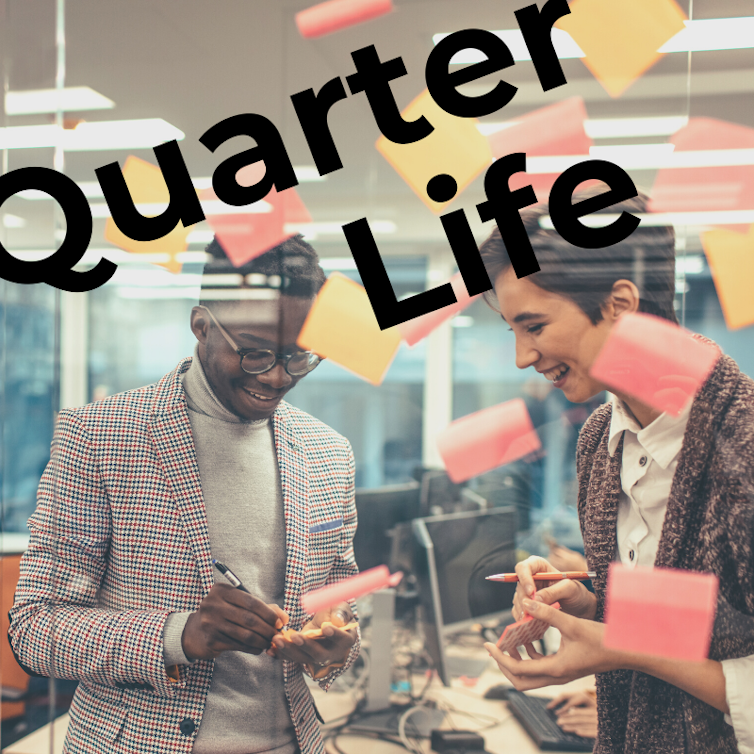 This article is part of Quarter Life, a series about issues affecting those of us in our twenties and thirties. From the challenges of beginning a career and taking care of our mental health, to the excitement of starting a family, adopting a pet or just making friends as an adult. The articles in this series explore the questions and bring answers as we navigate this turbulent period of life.
You may be interested in:
Festivals must do more to address sexual violence
Black Panther 2: why the death of someone young can be harder to handle
Rihanna and radical pregnancy fashion – how the Victorians made maternity wear boring
---
They also had championed a "new form of speak" – a conversational, persuasive lyrical delivery. The words that they rapped also presented a different type of rapper, a more emotional and softer version. Their songs addressed significant subject matter including Black history, personal identity, family and relationship struggles and social cohesion. These songs challenged the unhelpful stereotypes of rap artists that the industry and audiences had come to expect.
Across eight studio albums and numerous collaborations De La Soul continued to champion musical and cultural innovation.
After years of industry conflict, De La Soul's complete back catalogue will be finally released on all streaming platforms from March 2023. If you are a fan of Kendrick Lamar, Frank Ocean or Childish Gambino, I encourage you to explore De La Soul's discography, it's all good. Here are five songs to introduce you to their back catalogue:
1. Potholes In My Lawn
Originally released on the five-track EP Jenifa (Taught Me) in 1988, Potholes In My Lawn is significant for its original use of metaphors to deliver the established hip hop trope of biting – that is, stealing ideas. In the song, the lawn represents De La Soul's raps and the potholes are the chunks that biting MCs – those that steal their rhymes – have taken. The group sample Eric Burdon and War's Magic Mountain, which can be heard in the trilling trumpets.
The introduction speech states:
Yo, something's wrong here. No, not again?
Get the daisies for the potholes in my lawn.
In the video, Trugoy leans against a timber-clad building, delivering his lyrics as if explaining some encounter or seeking advice from whoever might listening.
2. Ghetto Thang
The second selection from their debut album, Ghetto Thang approaches social destitution and the breakdown of family structures through the figures of nursery rhyme characters. For example:
Mary had a little lamb,
that's a fib, she had two twins though,
and one crib
Here they introduce a narrative of the 14-year-old mother, a victim of social deprivation, all too common in the projects. Posdnous' raps, "But this defect is ground common in these parts". This is further amplified by Trugoy as he ends, "But dreams ain't what it seems, When it's just the ghetto thang." Here they sample Rock Creek Park by The Blackbyrds', which can be heard in the chorus.
3. Oooh. (featuring Redman)
This song from their 2000 album Art Official Intelligence: Mosaic Thump initially seems to take the form of a conventional boom bap rap song – a style of beat production developed in the late 80s centred on a hard-hitting bass drum and snapping snare drum. This sort of rap was typified by mid-90s groups such as Mobb Deep or Wu-Tang Clan.
However, the song's incredible bounce lifts the vibe sky high as Redman, Posdnous and Trugoy flex traditional pass-the-mic style raps in unexpected ways. Pauses, soundbites and reimagined rhyme patterns and the creative use of the famous breakbeat from Blow Your Head by Fred Wesley and The JBs positions this song as a true innovative rap classic.
4. All Good? (featuring Chaka Khan)
Another exemplary song illustrating De La Soul's collaborative approach, All Good? enlists the powerful voice of Chaka Khan. As Chaka sings a much extended bridge and hook-line preceding each verse of rap, this places her as a clear antagonist to Trugoy and Posdnous in the song's narrative and structure. By doing so, the song reimagined the 90s R&B song structure popularised by artists such as Mary J. Blige and Faith Evans. Thematically, the song again comments on music industry tensions between artist and record labels.
The swing in this song is tremendous, the beat dropping in and out in unanticipated places creates an almost minimalist production. This provides space for Chaka's sublime vocals which, intertwines with Trugoy and Posdnous' raps perfectly. A benchmark for R&B rap collaborative crossover.
5. Exodus
Exodus is the last song on the final studio album And The Anonymous Nobody released in 2016. Exodus truly encapsulates everything about De La Soul's musical ethos and all that is good about hip hop music – despite not containing any rap as such.
As De La Soul state, "With the outro that's also an intro", Exodus moves through a cyclical mesmerising melody, reminding us of what De La Soul are about – hip hop artists who believe in the progression of music through peer support, collaboration and discursive ideas. Exodus is both celebration and lament. It is reflective upon their lived experience in the world, hip hop community and music industry, yet also forward-looking – a call to arms of sorts for the future of hip hop.
Signing off:
We are the present, the past, and still the future. Bound by friendship, fuelled and inspired by what's at stake. Saviours, heroes? Nah. Just common contributors hoping that what we create inspires you to selflessly challenge and contribute. Sincerely, Anonymously, Nobody.
It is almost as if they knew that this would be their last album as a trio as member Trugoy died in early 2023, just before the back catalogue brought new listeners to this group of ground breakers.
Adam de Paor-Evans, Research Lead at Rhythm Obscura, University of Plymouth
This article is republished from The Conversation under a Creative Commons license. Read the original article.